Krostag Museum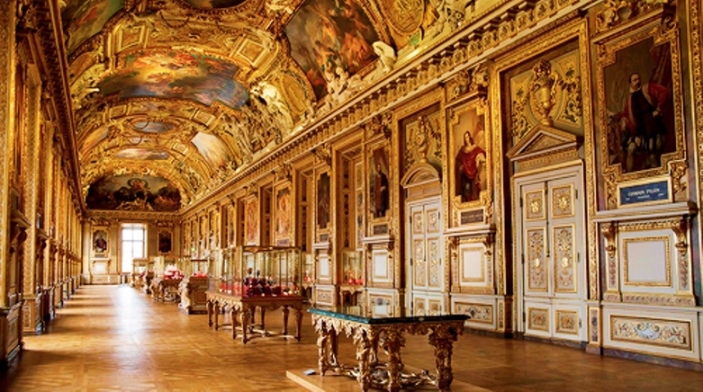 This museum provides information on various Krostag family heirlooms


Paulina Krostag Portrait Album

This album holds many of the best perserved photos of the children of August and Louisa.
Many of the photos from the album are presented on this website.
The album was in the posession of Paulina Phelan and has been passed down to family members.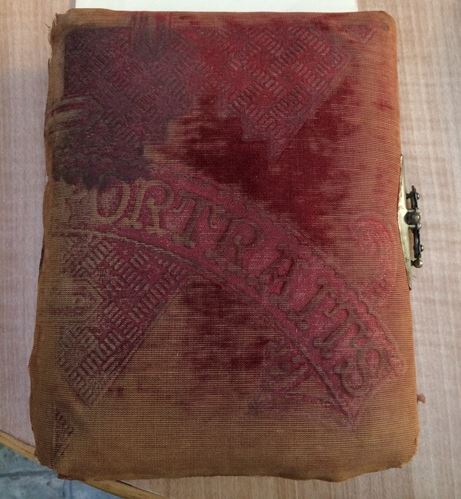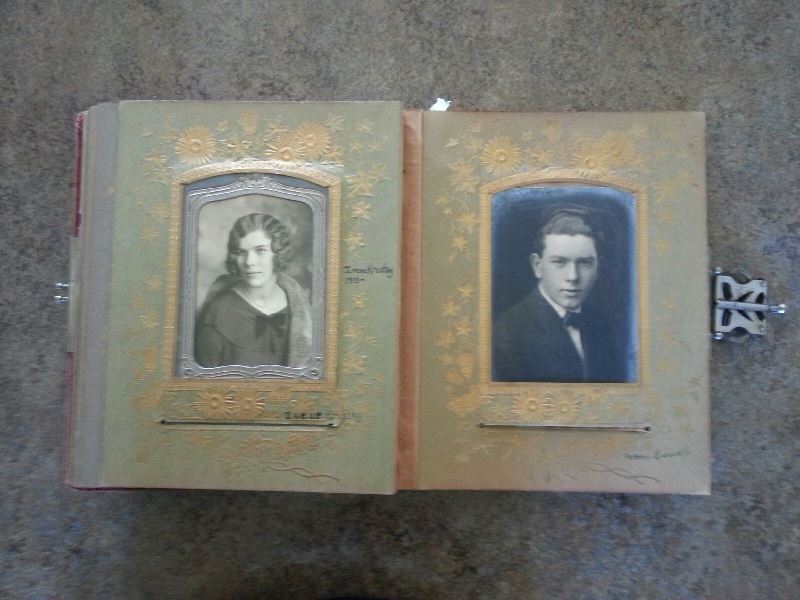 Mary Krostag Photo Album

Album contain many of the photos used for this site.
Fine collection of John Krostag descendant photos from Wisconsin and Pennsylvania.
Many wedding photos of John and Barbara Krostag family children.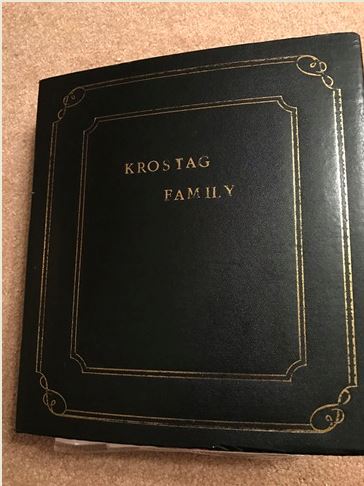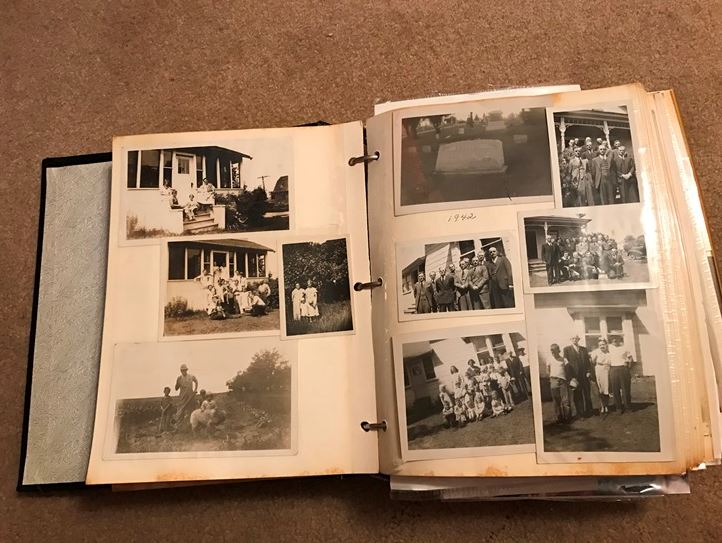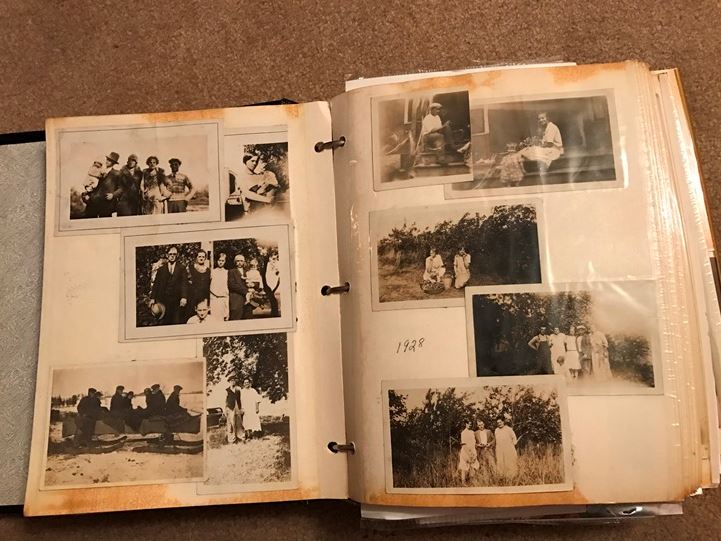 Carol Ann Hubel Family Scrapbook

Wealth of Krostag Family information compiled in the 1980's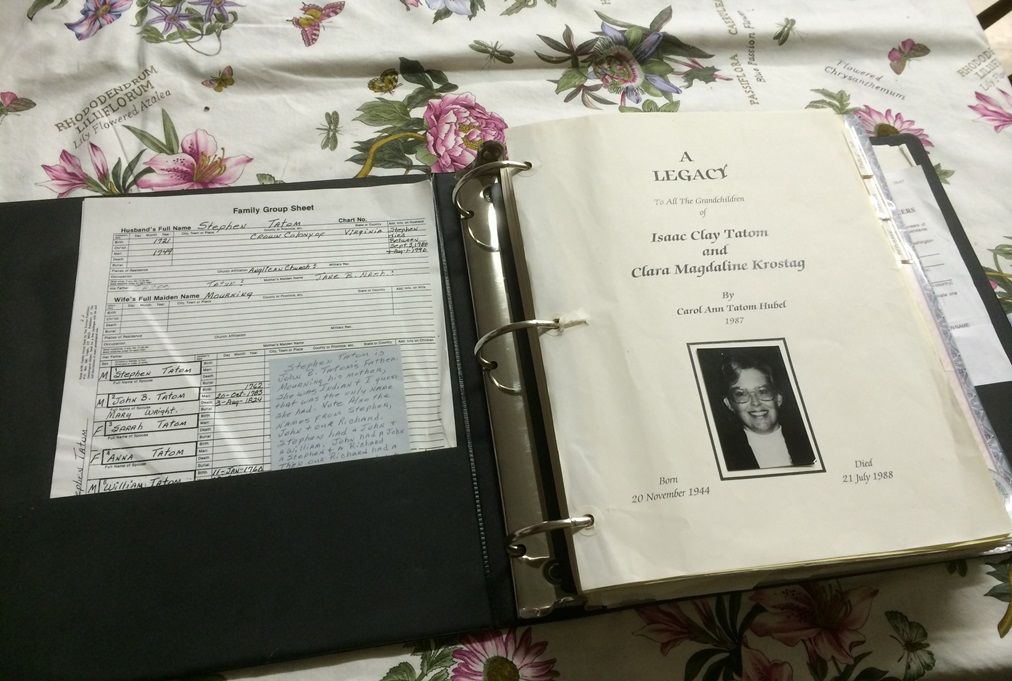 August Krostag Bible

This Bible was owned by August Krostag and brought to America from Germany.
It was published in 1851 in the German language.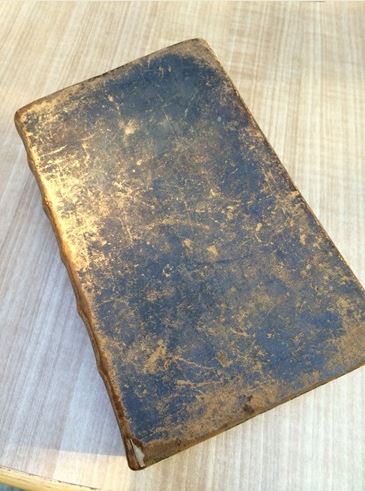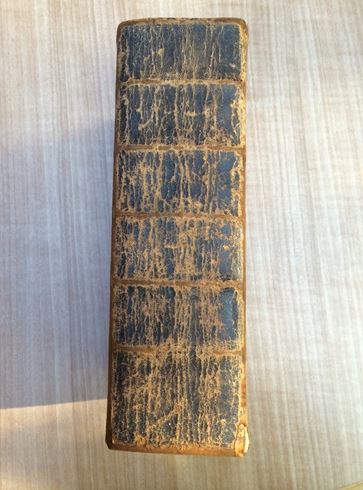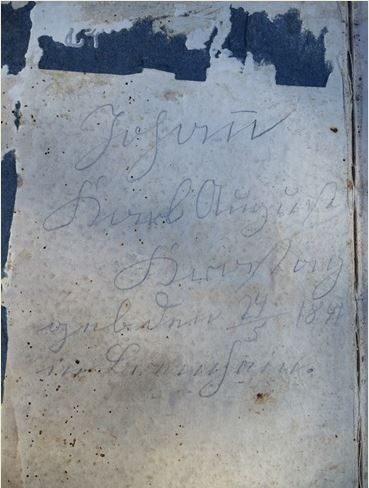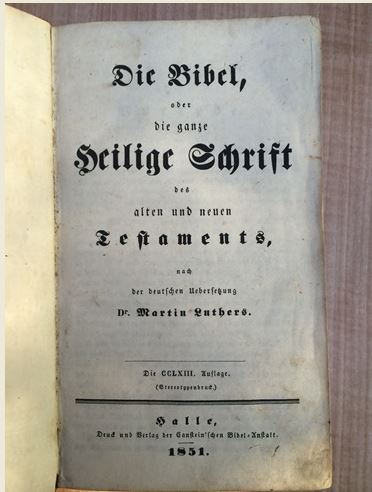 Translation of inscription:
Johan
Karl August
Krostag
born The 24/5, 1841
m L_o_mho__ (possibly a place name)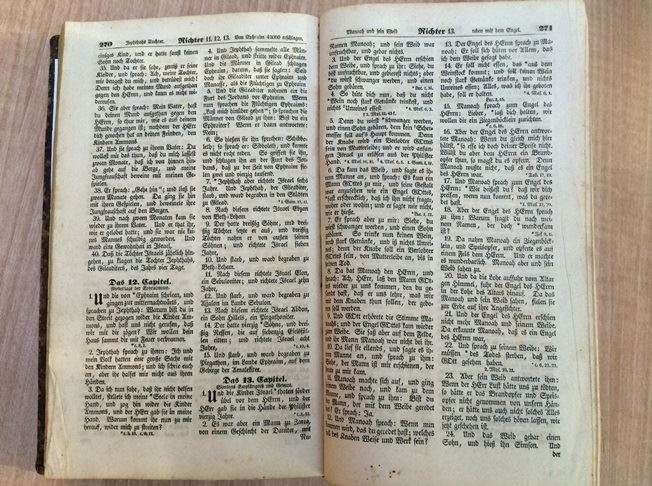 The Following documents were with the Bible.
We are in the process of translating them


Most likely a Confirmation Certificate for August from 1855.
Certificate title is "In Jesus's Name"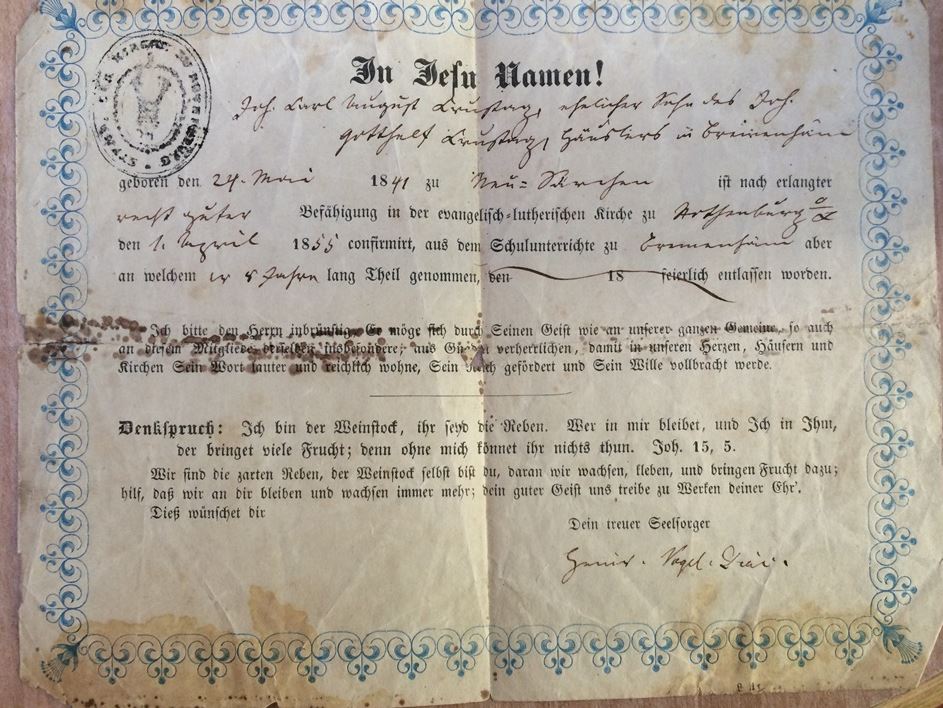 Possibly Baptism Certficates for Paulina from January 1863